Mission
About Humanity Elements LLC
Humanity Elements LLC is a company designed to connect individuals, leaders, and teams to the collaborative dynamic that comes from having a personal coach and leadership development trainer. The following distinct services are offered through "A Coaching Element" and "A Marriage Element":
Individual and group coaching
Individual and group assessment and debriefing
Leadership and team development
Humanity Elements LLC values connecting with people in a cooperative process to help them identify how their inner passions align with their outer goals and desires. Each Element service encapsulates the essence of serving, connecting, and partnering with humanity. Our mission is to engage humanity one human at a time.
Read About Us
Mission
Humanity Elements LLC engage people in a collaborative process and align their inner passions with their outer desires to help them maximize their goals.
Coaching
A Coaching Element represents "air" and the spirit of free flow. Humans are free to create, think, and change in ways that encourage growth. The dynamic of this coaching approach helps people achieve their goals through trust and intimacy building, intentionality, listening, and engagement. Within this element we partner with clients by encouraging communication. Communication is key to accountability for setting goals. A Coaching Element is a symbiotic relational process between coach and client which forms self-actualization, aligning inner passions with outer goals.
A Marriage Element
A Marriage Element represents "fire" and its coaching mission is: Keeping Marriages Hot! This element coaches married women. Marriages often begin "hot" and fizzle out for many couples. The coaching within this element encourages women to think of ways in which they can be their authentic selves, while enhancing their marriages. Married women have unique challenges that are different from those faced by married men. A Marriage element uses group coaching for married women and adds workshops by experts in the field of counseling to assist married women in understanding how marriage works. This element is also for married women who may or may not experience marital challenges but who are committed to enhancing their marriages.
An Awesome Coach
Hyacinth earned the designations of Certified Professional Coach through the Institute for Professional Excellence in Coaching (iPEC), and Associate Certified Coach through the International Coaching Federation (ICF).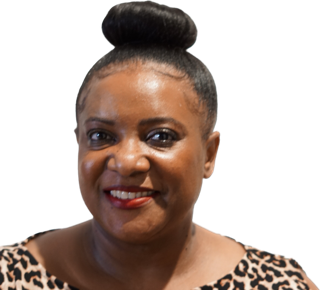 Services
Life Coaching
Leadership Coaching
Academic (college-level) Coaching
Married Women Coaching
Team Development
Individual Assessment and Debrief Coaching


Dr. Hyacinth Burton is a powerful and empathetic coach. She listens to me and asks powerful, reflective questions. Dr. Burton is also an experienced professional. She coaches the whole person; I really value her leadership/business experience. Being coached by Dr. Burton is worth the investment and time. She helps her clients break the cycle of fear.

The answers we are looking for are found within if we know the right questions to ask. Dr. Burton's coaching has helped me to answer my questions and turn my goals into surefire plans of action. Using her coaching techniques learned in session with her, I have been able to gain a clear understanding of my goals and have steps to accomplish them. I really enjoy the sessions because they present my potential of possibilities. I just need to focus, and with the right questions I understand things about myself I did not know! If you are like me, you have many goals, desires, and aspirations. I appreciate Dr. Burton's coaching style; I am able to have open conversations about my core beliefs pertaining to my desired outcome. Working with Dr. Burton is like a therapy session for your goals. With every session, I become more confident in myself knowing I can achieve anything.

It is with great pleasure that I recommend Dr. Hyacinth Burton. I sought out Hyacinth as I contemplated the next move in my career as she was very familiar with my current industry and the direction, I was interested in exploring. Prior to our session I receives a questionnaire that allowed me to think deeply about my current and future self. During our session, I felt that Hyacinth listened intently and asked pointed questions to help guide our discussion. I left our session with a clearer sense of my short- and long-term goals with actionable steps to help me get there. I highly recommend her to anyone who's interested in utilizing a professional coach to achieve their goals.

Leaders have the desire to be the best at what they do. For the past 15 years I have been a proven leader for one of the largest healthcare systems in the US. To ensure my rise to the next level, I needed a talented Leadership Coach. In my first session with Dr. Burton, she listened very intently while applying her expertise to evaluate where I am as an individual and what critical leadership areas I should focus on in our sessions. Dr. Burton went beyond my expectations, and I am looking forward to our next session.
Francisco Manalo
Executive in Largest Healthcare Systems in U.S.

I had the pleasure of being coached by Dr. Hyacinth Burton from Humanity Elements LLC. She coached me through reconnecting with an estranged family member. Working with her, I created a clear plan that gave me the confidence and courage to reach out and reconnect with my loved one. With the plan in place and my confidence high, the reunion was better than I ever hoped. Thanks to Humanity Elements and Dr. Hyacinth Burton I now have a relationship with a family member whom I have deeply missed for years.

I was concerned that I would not be transparent and open enough to make a coaching session effective. I can give people a perception of me rather than being my authentic self. Now I am practicing mindfulness. I am aware of what is happening around me, how I am living in the present and [now I am] taking action to achieve my goals. I recommend Hyacinth's coaching sessions to anyone who feels they have hit a rut and need a different perspective to take their lives to the next level.